Thank goodness for Colorado's sensible mail ballots which means citizens have zero excuses not to carry out this fundamental responsibility. No need to wait in long lines like in some backward, voter- suppression states, often for hours and without even the benefit of being brought water, food.
For Janice and myself, our ballots arrived three days ago, and we each have time to go through them - including detailed amendments, propositions. See an explanation of them below:
Citizens Project 2022 Ballot Issues Explained - Issue
I just completed mine some minutes ago and put it into today's mail. Janice is still working on hers but will have it completed by tomorrow. We are joining 7 million Americans in more than a dozen other states that are now voting early, often by mail. As a recent Denver Post article noted, mail voting and other early voting has now converted election day into "election month" - and so much the better. NO need to have so much exorbitant pressure built up for one day- plus citizens in the early voting states don't have to take time off from work
As in previous voting, and although an independent, I hewed to my previous voting standards: which emphasize the good of all, the community, over the benefits of the few, the wealthy.
I hope other citizens, not only from my state but others, will also vote early especially if they have the benefit of mail ballots. My one worry is that too many young people will opt out, given they are unable to cope with ongoing political tensions, polarization or even their own confusion, see e.g.
Opinion: Young and disengaged | Editorials | csindy.com
But they need to bear in mind if they don't vote, then they have no voice, no input. They then can't complain or cry if the Republicans assume power and repeal Biden's student debt forgiveness order. In this nation right now, democracy is on the ballot, and failing to vote means failing to exercise responsibility - especially if the GOP has their way, that chance may not soon come again.
But at least in statewide terms, as Colorado Indy columnist Mike Littwin pointed out, our votes in this midterm ought to keep Colorado deep blue - which means keeping election deniers (like Heidi Ganahl) and QAnon Trumpists out!
See Also:
Fact Check: Trump's fusillade of falsehoods on mail voting
And:
And:
by Robert Becker | October 11, 2022 - 6:53am | permalink
Excerpt:
In 1976, UC Berkeley professor and economic historian Carlo M. Cipolla exposed the appalling dangers and range of the Stupids, the very worst people because willful, entrenched ignorance eviscerates without apparent gain to their interests. These are the people who make news by checking their gas tanks with lit matches or unscrew plumbing connections without turning off the water supply. These are people who, despite placement on a cliff, decide to test whether reverse gear works – and are certain vaccines are far more dangerous than getting vaccinated so that everyone is less vulnerable. Yes, some are sure that bleach can fix viruses, even that magical thinking impacts reality and establishes truth.
In that sense Stupids are morally worse, and far less sympathetic, than criminals, hustlers or predators, who we understand have something to gain by disruption. Trump is the criminal who enriches himself by hoodwinking his fan base of Stupids, ready to donate and fight "rigged elections" when they are only filling the hustler's wallet. That such manipulated Trump donors devastate a workable electoral system without gaining any real-world deliverables (election wins, jobs, pensions, services,
And:
by Joan McCarter | October 10, 2022 - 6:41am | permalink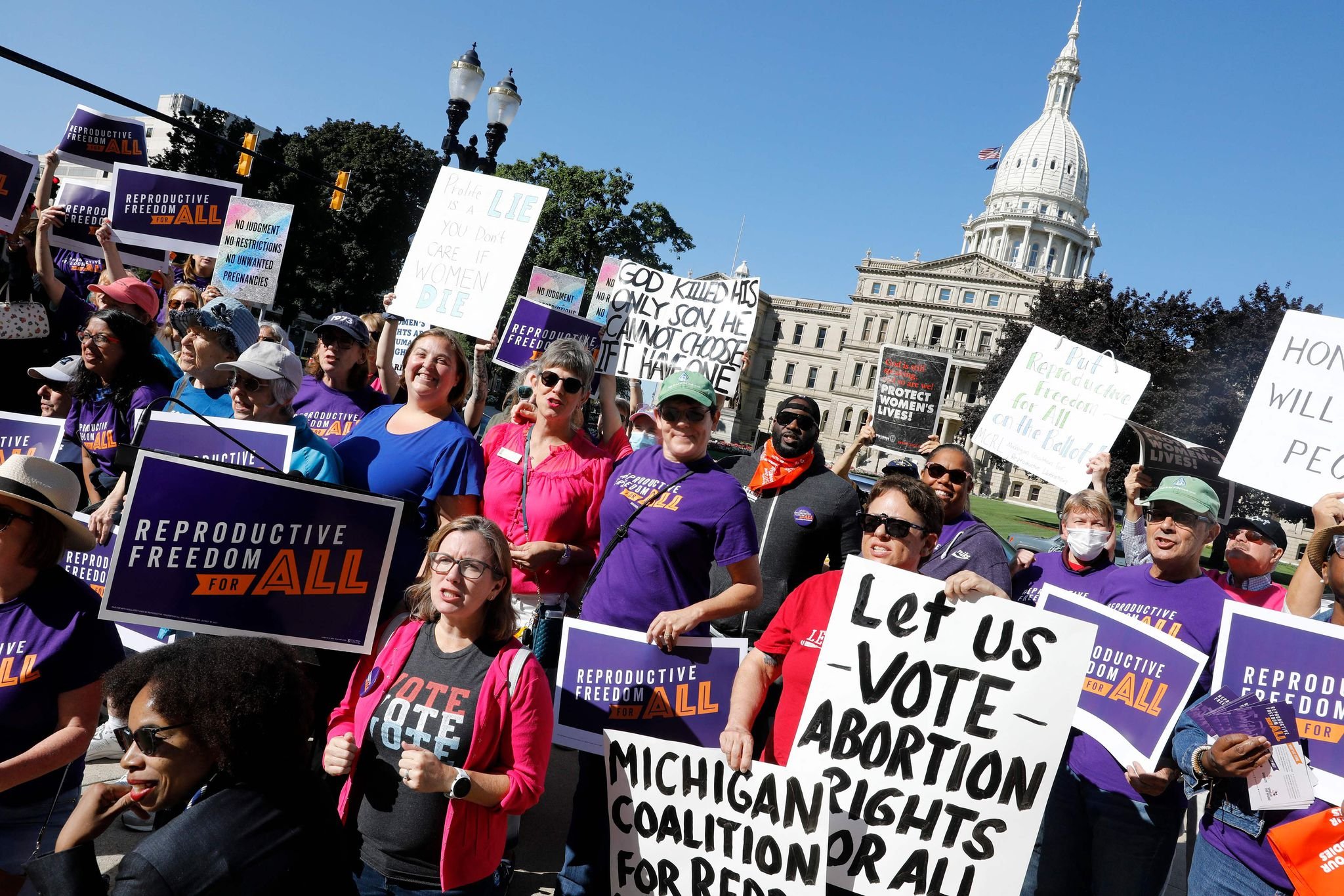 Excerpt:
While MAGA, election-denying Republicans are over-represented in federal and statewide races this November, they're really proliferating in state legislative races.
The Democratic Legislative Campaign Committee (DLCC) launched its Threats to Democracy project last month, identifying state-by-state the legislative candidates who've embraced election denial and extremist MAGA stances.
And: