"I swear she gonna take me down with her theories!"
"Damn! Federal indictment and Supermax!"

The first indictment of a sociopathic rogue and criminal former president in American history? Yes, and maybe tomorrow. But save the hurrahs and huzzahs for now, because if it does happen it may not redound to the nation's long term benefit. Hours after Traitor Trump predicted his arrest on Tuesday in a furious all-caps Truth Social post e.g.

"THE FAR & AWAY LEADING REPUBLICAN CANDIDATE & FORMER PRESIDENT OF THE UNITED STATES OF AMERICA, TRUMP. WILL BE ARRESTED ON TUESDAY OF NEXT WEEK,"

Calling for protests to "take our nation back" Psychiatrist Dr. Bandy X. Lee warned of potentially disastrous repercussions. On the MSNBC Saturday evening show "Ayman", Ms. Lee- the author of the book 'The Dangerous Case of Donald Trump"- warned that Trump c0uld parlay the fallout from any "minor" indictment into a run for the presidency. Worse, according to Dr. Lee there is the obsessive media focus, i.e.

"He certainly put himself in the news to get all the pundits talking about his charges in as intentional a way as one can in his mental state.'

including:

"We know that he is not very deliberate but his actions often wind up being strategic and that is the kind of dangerous psychology we have to warn against. We need to comment on it given his mental impairment especially being charged in this instance with an unusually common misdemeanor offense.

This actually has the danger of propelling him into garnering even more support than before. That is what people in his dangerous psychological state do. He's been active in the news and is scheduled to attend a giant rally next week in Texas. and you can be sure he will pull out all the stops.

So from a psychological point of view it does not bode well there is no federal prosecution. All we have is a local state prosecution for something he did before he was even elected in 2016. When in fact there are enormous offenses that are being ignored. He started an insurrection and attempted a coup, never before done in our history and killed thousands through his deliberate mismanagement of the pandemic. "

That warning of Dr. Lee is spot on especially that he will invoke this "dangerous psychology" to "pull out all the stops" this week at his Waco rally. So what are the feds doing? We have Jack Smith's DOJ linked investigation but it seems not to be able to catch up to what Trump's outer behavior is doing in regard to stoking violence

This is not idle speculating but arrives in the very words of a consummate con man, demagogue and shameless criminal who won't hesitate to galvanize a mob into violence however (and wherever) he can. That includes enlisting lies and grievance-filled narratives on FOX - see link at bottom.

Dr. Lee's worry is that the failure to indict on a more serious federal charge (say sedition, incitement to insurrection) could result in a wider belief the law in NY is simply going after Trump for political reasons. His feral actions and speech might even entice independents to join his autocratic, fascist crusade out of a sense of misplaced "fairness." This could occur if too many buy into Trump's violent vision of America in chaos or dictated to by the "woke mob".

Law enforcement agencies are reportedly preparing for the possibility of violence in the wake of any indictment even as Manhattan DA Alvin Bragg sent an email to his office, obtained by Politico, that did not mention Trump by name but that did appear to address the case, including widespread security fears around lower Manhattan courts in the wake of any indictment. Bragg wrote:

"As with all of our investigations, we will continue to apply the law evenly and fairly, and speak publicly only when appropriate,"

Adding:

"We do not tolerate attempts to intimidate our office or threaten the rule of law in New York… Our law enforcement partners will ensure that any specific or credible threats against the office will be fully investigated and that the proper safeguards are in place so all 1,600 of us have a secure work environment."

And if that means indicting this maggot, even for paying hush money ($130k) to a porn star - to hide his relationship from his wife - so be it. He needs to be indicted if he broke the law. But he also needs to face more serious federal charges (and indictments) if and when special prosecutor Jack Smtih brings them.

On Saturday afternoon, Trump MAGA minions gathered at his Mar-a-Lago home and country club in Florida to show their support. Later, Trump boarded a private jet to fly from Palm Beach to Tulsa, Oklahoma, to attend a college wrestling tournament. There, one of his donors named Mullin yapped:

"They've been after the president (Trump) since Day 1. Everybody sees this for what it is. It's not what this country is about. We had an opportunity to get after Hilary, … and we didn't."

You didn't because you had NO case against Hillary, buttbrain. But there is a case - in fact TWO major ones - against your bestie, Trump. That includes the conspiracy with Russia to catapult a Manchurian candidate into office in 2016, then inciting an insurrection in January, 2021 to make it a 'second' term - with Putin cheering from the sidelines.

Mullin added:

"The [Manhattan] district attorney needs to concentrate on putting bad guys in jail,"

Which is what Bragg is attempting to do with Trump, asserting that no one is above the law, including for using campaign funds as hush money to a porn star. Meanwhile, according to an AP release yesterday,

"Top Republicans, including some of Trump's potential rivals, rushed to his defense Saturday after he said he was facing possible arrest. The reaction underscores the political risks faced by would be opponents who recognize the multiple investigations remain deeply unpopular with his supporters."

Trump is showing with each passing day just how dangerous a sociopathic renegade he is. That he can still muster so many pussified allies to defend him - even Mike Pence who his mob nearly hung - shows that we ignore Dr. Bandy X. Lee's warnings at our own peril.




See Also:

by Meaghan Ellis | March 20, 2023 - 6:48am | permalink

And:

by Thom Hartmann | March 21, 2023 - 8:02am | permalink

And:

by Robert Reich | March 21, 2023 - 7:49am | permalink

And:




by David Badash | March 19, 2023 - 5:55am | permalink

— from The New Civil Rights Movement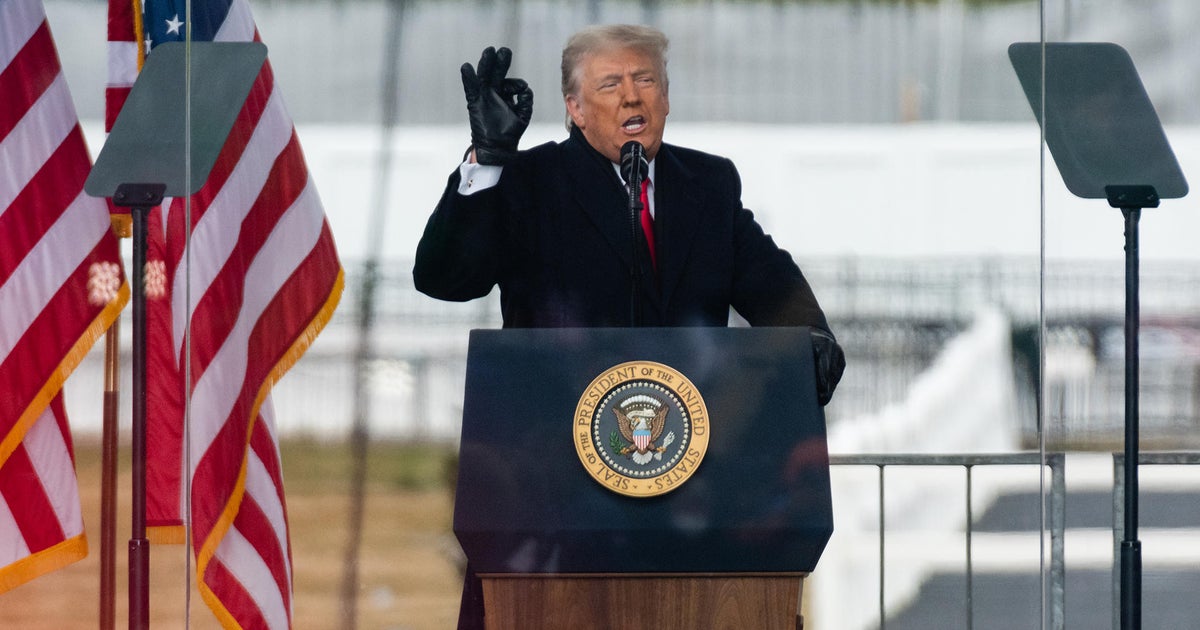 Excerpt:
Early Friday evening Donald Trump announced he will hold a campaign rally in Waco on March 25, which falls during the 30th anniversary of the 51-day deadly siege in that Texas community. Barely more than 12 hours later the one-term ex-president under at least four criminal investigations posted a statement that some, including legal experts, warn is encouraging or inciting violence, or is "a call for violence," after claiming he will be arrested on Tuesday.
For those who would like a refresher, in 1993 agents from the federal Bureau of Alcohol, Tobacco, and Firearms (ATF) raided the headquarters of religious cult leader David Koresh and his Branch Davidians. Armed with warrants, federal agents targeted the compound searching for stockpiled firearms. By the end of the standoff, four ATF agents and 82 Branch Davidians had been killed.
Two years later The New York Times pointed to right-wing reaction to that raid, and to the Ruby Ridge siege, as the basis for Timothy McVeigh's bombing of the Alfred P. Murrah Federal Building in Oklahoma City, which the FBI called "the worst act of homegrown terrorism in the nation's history." 168 people, including 19 children, were killed that day.
And:
by David Badash | March 18, 2023 - 7:46am | permalink
— from The New Civil Rights Movement
Excerpt:
Fox Corp. anchor John Roberts told viewers Friday afternoon that if Donald Trumpis indicted he might be handcuffed.
Discussing reports that the Manhattan District Attorney's Office has requested a "meeting with law enforcement ahead of a potential Trump indictment," Roberts said, "to discuss logistics for some time next week, which would mean that they are anticipating an indictment next week."
Roberts appears to report the decision to handcuff the former president or not would be up to the Secret Service.