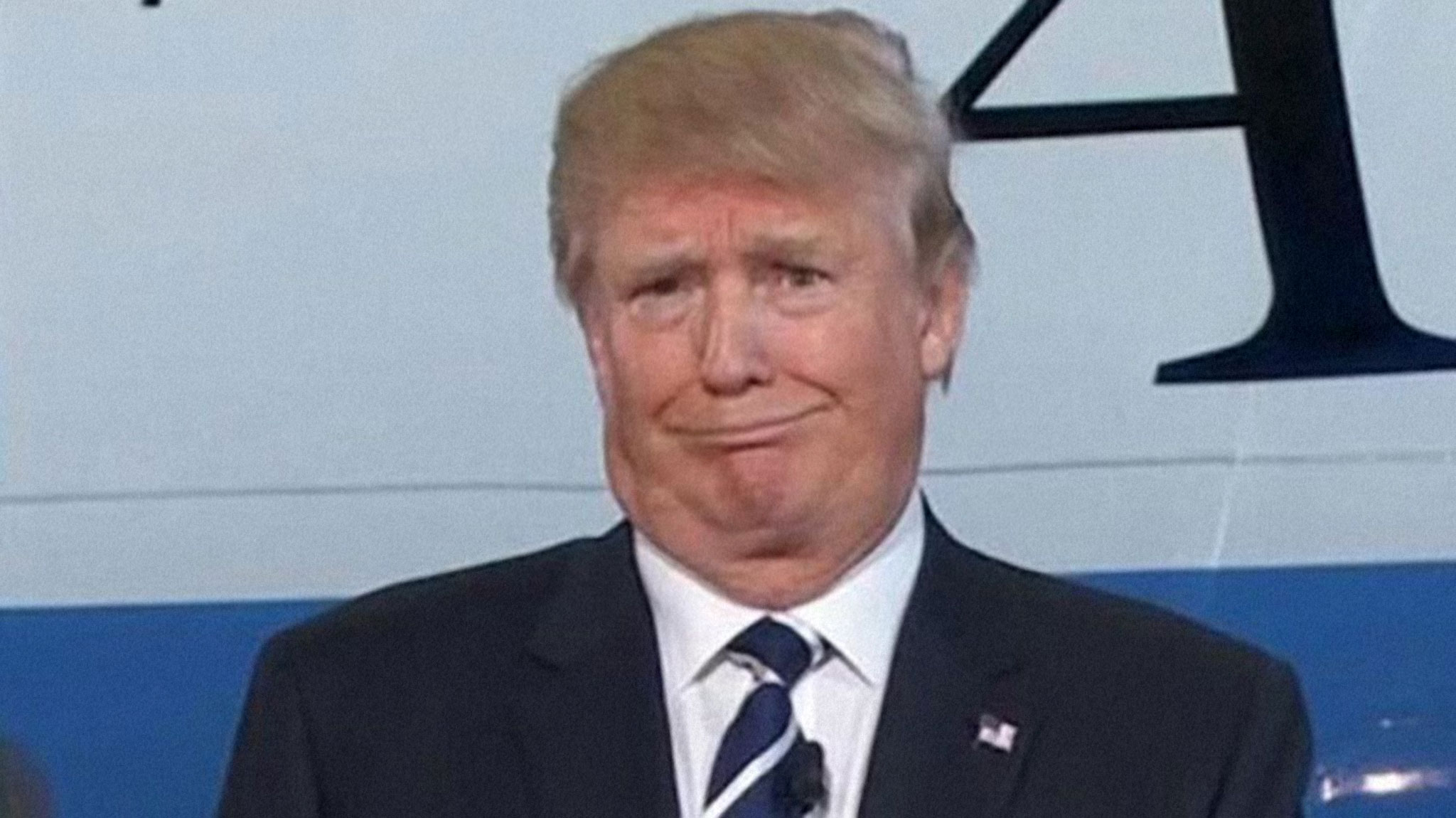 Yeah, I just made up the Voter Fraud Commission from my illegal voters conspiracy theory! Deal with it!"
Consider the original claim of Trump that there has been massive voter fraud that cost him the popular vote, including that "
three to five million more voted illegally for Hillary Clinton
". Consider this is coming from the guy who actually WON the electoral vote - the only one that counts- and yet his ego is still too traumatized to accept that fewer citizens voted for him than his opponent.
Consider also that there is not one scintilla of evidence to support his fantastic claim - which btw- is negated by 50 Secretaries of State (including from 37 Republican- governed states) that the integrity of their election processes were never compromised.
Despite all this, as I noted in my July 3rd post, Donald Trump barely weeks ago signed an executive order to create a phony "Voter Fraud Commission". Let's again cut through the fog of fake news, media crappola and outright lies to recognize this commission for what it is: a putrid excrescence of Trump's malignant agenda created to support his favorite conspiracy theory, i.e. he lost the popular vote because millions of illegal immigrants voted.
But despite being bogus, it's already having a chilling effect on voter participation here in Colorado. That is, thousands of Colorado residents are suddenly canceling their voter registrations, terrified the data amassed from state files will be used against them. As reported in the Denver Post, this action is in the wake of the Trump administration's
blanket request for voter information
earlier this month. Trump
established the advisory commission in May
with a broad mandate: a sweeping review of U.S. election integrity, with a focus on voter fraud, voter suppression and other "vulnerabilities."
The resulting withdrawal panic is
alarming county elections officials
who say they've never seen such a surge of withdrawals in their careers. The worst aspect? The defectors are coming mainly from the largely Democratic precincts around Denver. As The Post observes:
"Nearly two weeks have elapsed since the commission
requested all of the state's publicly available voter data
, and state and county elections offices say they're still being
flooded with calls and emails
from voters with two chief complaints: they don't trust President Donald Trump's voter integrity commission, and they didn't realize just how much of their voter registration information was already public under state law."
According to Amber McReynolds, Denver's elections director:
"
People are concerned and confused about all of this. We have the same concerns. At this point nobody really knows what (the commission) is doing
."
As of yesterday,
The Denver Post
reported that 3, 394 voters had canceled their registrations — a staggering jump from the 20 people who did so over the two weeks prior to July 3rd, according to the state elections boards. In Boulder County, the trend was much the same: 329 voters withdrew their registrations the first 10 days of July, according to the clerk's office. During the same period in June, only 15 people did.
The bulk of those who called or emailed either cited concerns about the commission's motives, or about their own privacy.
"
It seems like an assault on our personal freedoms — of speech and privacy first and foremost
," one
Denver voter wrote
.
The outcry over personal information that's been publicly available for decades has some wondering if state lawmakers will seek to close some of these records next year. This is especially after a lengthy fight the last two legislative sessions over making more
public information available in a digital format
.
According to Amber McReynolds:
"
I think it brings up another question for the legislature that they may want to consider. Voters did not and have not been aware that this info that's being provided is public
."
Under Colorado law, a wide range of voter information is publicly available by request, including a voter's name, address, party affiliation and which elections they've voted in, though not the candidate they voted for. More than 100 organizations and individuals - including media outlets, marketing firms and both major political parties - obtained the data in 2016 alone, according to the secretary of state's office.
Some entities have even published the data online for all to see. Indeed, all my voting data is blatantly online, as per Colorado law - which is also inciting these withdrawals among other citizens. Evidently they, like me, had no clue of the extent to which state law allowed voter info to be published, shared. Having learned this to their shock and horror, thousands are now canceling registrations. I see no point because first, merely canceling your voter registration will not instantly remove your information - we all know how the web world works! Second, I have no intention of giving up my franchise out of fear some n'er do well will use it some nefarious way. I suspect that is part of just what the Trumpites want.
Nevertheless, most of us - canceling registrations or not - aren't buying the excuse or rationale that this level of disclosure is needed to show "transparency" to prove to outsiders that the Colorado voting population is legit. For example, the "justification" from Boulder County Clerk Hillary Hall who wrote in an op-ed to the
Daily Camera:
"
Without voter registration and vote history being public there would be no way for any outside individual or organization to independently verify our election processes. It would simply have to be a 'trust us' scenario with your state or local elected official maintaining the voter rolls with no external oversight."
So WHAT? What's wrong with 'trust us' if the statistics for minimal voter fraud support it? After all, none of this was needed 40 years ago, so
why now
? Just because the new incarnation of Repukes got a hard on for voter suppression and began yapping about "voter fraud"?
As I noted in my earlier post this is a Macguffin. The Brennan Center for Justice at NYU Law conducted extensive research on all this and subsequently released a report that looked at a previously conducted national study. The latter looked at the non-citizen and potential fraudulent voting in the 2016 election. Their final conclusion?
"
From the tabulation of 23.5 million votes there were only 30 incidents of suspected noncitizen voting referred for further inquiries or prosecution. Thus, improper noncitizen votes accounted for 0.0001 percent
."
Get that? Not one percent, not one hundredths of one percent, but
one ten thousandth of one percent
of the total votes!
The news that the ACLU is now bringing a lawsuit is welcome. However, let's be clear it is not to KO this artifact as unconstitutional but rather to charge that the body isn't following federal law requiring it to be open to the public. The lawsuit joins a growing number concerning the commission that have been filed by civil liberties groups in recent days.
Led by Vice Chair Kris Kobach, the bogus commission has held only an initial meeting by telephone since it was created two months ago, and that was closed to the public, the ACLU charged. According to ACLU staff attorney Theresa Lee:
"Since the [law] applies to all meetings, even telephonic meetings, the commission has already violated [the
Federal Advisory Committee Act
],"
Let's hope this lawsuit is only a first iteration and further ones are initiated on more substantial constitutional grounds. It is crucial that the latter, especially, prevail in whatever court hands down the final verdict.
Meanwhile, in the latest twist to this saga, angry voters poured it on with 112 pages worth of emails directed at the Trump stooges, according to today's Washington Post. Some of the comments included:
"
You will open up the entire voting population to a massive amount of fraud if this data is in any way released
," one voter wrote.
"
Many people will get their identity stolen, which will harm the economy
," wrote another.
"I
respectfully request, as an American-born citizen legally eligible to vote for two decades, that you leave my voter data and history alone, do not publish it, and do nothing with it
," said another
Unfortunately for these voters and others who wrote in, the Trump fucktards did not redact any of their personal information from the emails before releasing them to the public. In some cases, the emails contained not only names, but email addresses, home addresses, phone numbers and places of employment.